Exclusive Free Weekly Slot Mad Hatter Tournament W/Casino Share Casino (ALL NON U.S PLAYERS INTERSTED IN PLAYING PLEASE POST YOUR ID'S) (TOURNEY ON HOLD)SORRY NO U.S PLAYERS


Streak Gaming has another great exclusive
Weekly Slot Freeroll Tournament just for you!

Every Wednesday Casino Share will be sponsoring a
Weekly Slot Freeroll Tournament played
on the Mad Hatter Slot game





This Tournament will be played every Wednesday and
You must register for these tournaments EVERY WEEK
There will be an opportunity to do a small
rebuy for those that are interested as well.

Please take note of the very cheap rebuy offer on the tourney Streakers, when you can, please do this so we can keep the tourney coming each month! If we don't have support we will not be able to keep this up.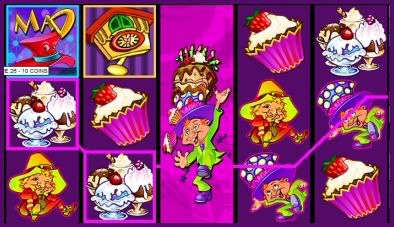 Prize pool as is follows

$50
$30
$20

Please post your ID below to enter.





After I have sent ID's in, you will then
need to go to Casino Share and register there!

Hurry and register for the tournament today.

All ID's for the tournament will be sent in every Monday at 10pm. est.
Registration will then be closed for that week's
tournament.





Good luck everyone
and
Have fun!