Meet Hockey Heroes at Paf Casino, a dynamic slot game with equally dynamic winnings. If you hit 5 Hockey Heroes scatters, you'll win a whopping € 50,000! This 5-reel, 15-line slot game from Net Entertainment has some nice graphics and cool sound effects which really bring you into the rough game of ice hockey. This slot features speedy ice hockey players at defence and big and intimidating attacking players, goal keepers and all the other stuff that go with a good game of ice hockey, such as air horns, ice hockey gear and a hockey manager who looks like he has walked out of a Godfather movie...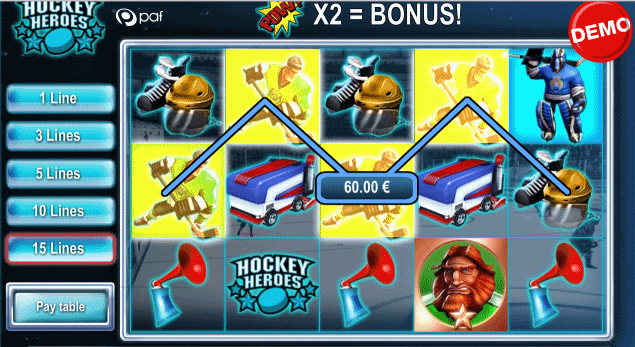 You can play 1, 3, 5, 10 and 15 lines in this slot and choose between 6 bet sizes: € 0.01, € 0.02, € 0.05, € 0.10, € 0.20 and € 0.50. When playing all 15 lines, you can make a minimum bet of € 0.15 or a maximum bet of € 7.50.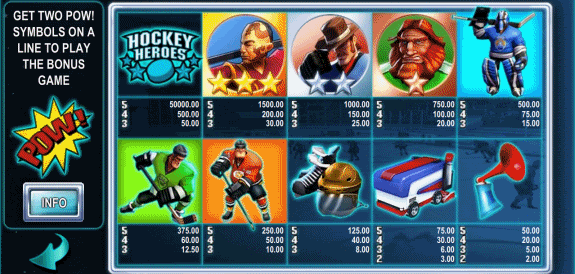 When you hit two POW! symbols on one line you will be taken to the bonus game, where it is your turn to start making a goal. Just move your mouse in the spot where you want to hit the puck. There is an exhilarated crowd waiting for you to make as many goals as possible, up to a maximum of 5!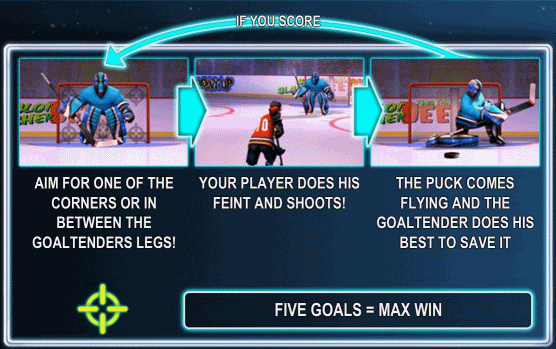 All in all, this slot game has been quite nice to me when it came to winning. I even hit 3 Hockey Heroes scatters, which paid out € 50. You might get addicted to this exciting hockey game, just like me!




And don't forget the cool weekend tournaments and other promos that Paf Casino has to offer. You can find out more about it here!


<input id="gwProxy" type="hidden"><!--Session data--><input onclick="jsCall();" id="jsProxy" type="hidden"><input id="gwProxy" type="hidden"><!--Session data--><input onclick="jsCall();" id="jsProxy" type="hidden"><input id="gwProxy" type="hidden"><!--Session data--><input onclick="jsCall();" id="jsProxy" type="hidden"><input id="gwProxy" type="hidden"><!--Session data--><input onclick="jsCall();" id="jsProxy" type="hidden"><input id="gwProxy" type="hidden"><!--Session data--><input onclick="jsCall();" id="jsProxy" type="hidden">
Last edited: