<center><table width="90%" cellpadding=30 cellspacing=0 border=2 bordercolor=black background="http://img.photobucket.com/albums/v41/dani3839/backgrounds/arg-snowing-background-full.gif"><tr><td width="100%"><p><center><table width="100%" border=2 bordercolor=black background="http://img.photobucket.com/albums/v600/judyb57/Backgrounds/whiteback.jpg"><tr><td width="100%" align="center"><CENTER>
Streak Gaming is happy to announce an
New Exclusive Holiday Freeroll Tournament with
Lucky Club Casino!

This Exclusive Slot Freeroll is open to all New and Existing Players!
(Except Bonus Excluded players) If you do not have an account,
click the banner below to open one. Lucky Club Casino is powered by
(NuWorks Software)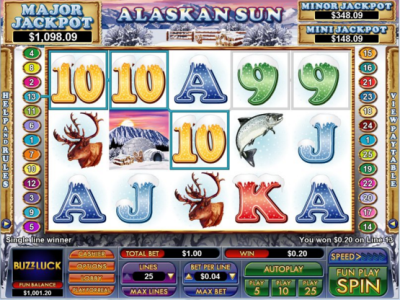 This Exclusive Slot Tournament will Start on December 6th
and run for 30 Days. Register here and we
will send you the password!


Please read full tournament info below!
Game
: Alaskan Sun
Name
: STREAKMASLC17
Maximum
:10,000 Players
Start Date
: 6th of December, 0:00 EST
Duration
: 30 Days
Announced
: 1 day before start
Registration
: 8 hours before start
Buy-In
: Free, for that you get 5 minutes play time and 5000 chips
Add-Ons
: 100 possible, cost $2 + 20 Cent Rake, you get 2 minutes and 2,000 Chips
​


*All can take part except bonus excluded players
*Standard Free Chip rules will apply to winnings.

We guarantee a prize pool of $300!

If you do not already have an account with Lucky Club Casino,
click here to take advantage of our exclusive holiday offer!

http://www.streakgaming.com/forum/88-free-spins-elf-8-s-slot-new-players-lucky-club-casino-valid-until-jan-31st-t70884.html

Good luck and Happy Holidays!!

<a href='http://downloads.luckyclub.eu/affiliate/remote/aiddownload.asp?casinoID=292&gAID=18532&subGid=0&bannerID=14755' style='border:none'><img alt='' src='http://img.photobucket.com/albums/v41/dani3839/Ashleys%20Room/Ashley3/luckyclubelf_zps6hz5yy7r.gif'></a>
</TD></TR></TBODY></TABLE></CENTER></TD></TD></TR></TBODY>
</TABLE></SPAN></CENTER>