Max Damage And The Alien Attack Video Slot Review At Casino Clasic
Max Damage and the Alien Attack Video Slot at
Casino Classic, powered by Microgaming, is an Arcade style
game and is the first of these type to be released. It is not like any
other online video slot that I have seen and is styled on the old
space invader or alien attack type game of which I was a
huge fan.




The game starts with 6 lives and players have to progress through
9 levels, shooting spaceships of different types. Players just
move from side to side using the arrow buttons and the spacebar
will shoot your weapons, but I suggest using the autofire button,
it is much easier. There is a mission progress screen in between
levels which will show the player's total score and which level
they will be moving on to.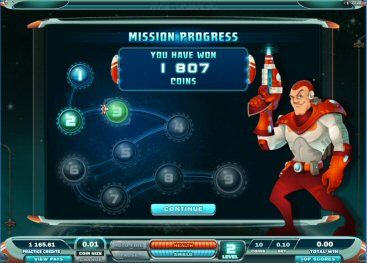 Be prepared for waves of spaceships who also fire at the player
and the Boss needs to be killed on levels 3, 6 and 9, which isn't
easy! Players can collect objects occasionally, like boosters,
shields, upgrades, multipliers, wormholes, nukes, firepower
upgrades, health, life, damage and freebies.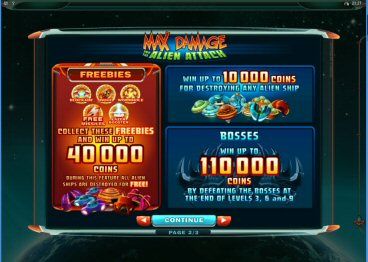 There is also a new feature where the player has a chance to get
their name displayed on a leaderboard. If a player is successful in
completing level 9 they will earn a place on the leaderboard
dependent on score. I wish you luck in your mission, I have been
unable to complete level 9, but hopefully you will!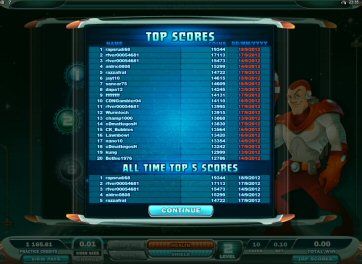 New players at Casino Classic are eligible for $500 Free and 60 minutes
to use it to make as much money as you can!



​
Last edited: